We pride ourselves on our ability to provide consistent, quality services utilising strengths-based interventions to assist individuals to obtain optimum physical and mental health.
we maximise health – we restore function – we get people going again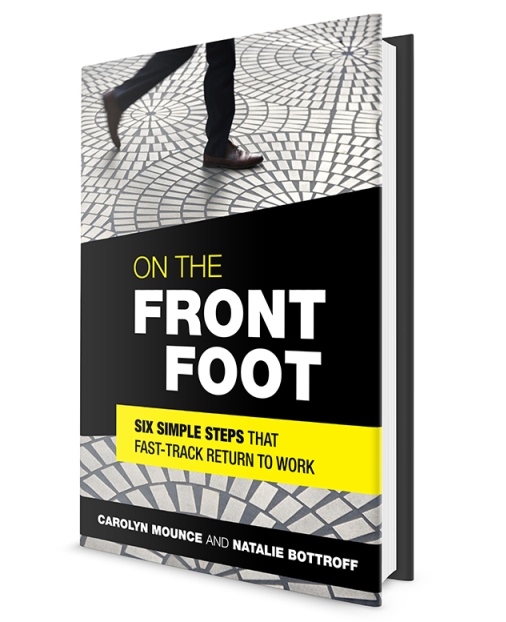 Get On The Front Foot!

Need simple, easy-to-follow steps to influence outcomes?
This book provides practical steps on how to build rapport, listen effectively, ask the right questions and more - with immediate results. Read more here including a clip from Professor Sir Mansel Aylward talking about the book, a testimonial and, importantly, see how to get your copy.
Be amazed by what comes from being on the front foot!
Know what to do in a mental health crisis?
Mental Health First Aid will ensure you do.
This two-day training teaches you how to give first aid to an individual who is experiencing a mental health problem or in a mental health crisis. It is the initial assistance before medical treatment can be obtained. Learn how to help someone today - their life could depend on it!
Click here for more information.
How do you and your organisation manage mental health first aid? Are you aware of resilience training and the benefit to you and your organisation? Do you require manual handling or ergonomic training?
Training with nb&a provides you with an opportunity to invest in yourself and your workplace and build a corporate portfolio of mentally healthy, resilient and aware colleagues. Click here to find out more about our training including course overviews, dates and locations in Adelaide metro and regional SA.
Training can also be customised to your needs.
Natalie Bottroff delivers with Personal Injury Management Advisory Group
Continuing in her role with the advisory group, Natalie is delivering the next module - Advanced Return to Work Stream: Managing Complex Return to Work Cases. This is an area in which Natalie's experience and expertise really come to the fore. All the best to the participants but rest assured, you are in very good hands.
Personal Injury Education Foundation courses:
Follow us on LinkedIn
We will aim to bring you the latest information andarticles of interest and relevance to the industry.
SISA Conference
nb&a group is looking forward to exhibiting at this year's SISA Conference on Thursday, 19 July. Come and see us at our stand and discuss how we can work with you to get people going again.

Walk for a Veteran
This year will be the 3rd annual Walk for a Veteran with PTS along the Adelaide coastline and nb&a staff members Jess Vozzo and Rosie Parkhurst will be participating in the walk.
Participants walk 42km as a symbol of the 42 ADF personnel killed in the operation in Afghanistan. They also walk for those service personnel who have taken their own lives as a result of suffering Post Traumatic Stress (PTS) developed during their ADF service. The aim is also to raise awareness for those currently within our Defence Force and Emergency Services (SAMFS, SAPOL, SAAS) who suffer from post-traumatic stress while continuing to serve our community.
For more information and if you would like to make a donation, click here. This year, funds will be donated to the assistance dog program - Operation K9. (To donate, follow the link and click 'Tickets' then scroll to the bottom to the Donation section.)
A matter of complexity
(From Natalie Bottroff, Director and Principal Consultant)
As a Facilitator of the PIEF Diploma of Personal Injury module in complex return to work, I often start with something that I hope is thought provoking to the students who firstly are asked to describe 'what is complexity'. I wanted to share how I start this module as this may also provoke some thought for you:

As we are faced with ever changing complexity, it is important to continue researching best-practice models and review tools which work for other jurisdictions nationally and internationally which can be adopted into our work practices. An initial thought of what is being done in Wales, UK or Canada, for example, is ' that's not how we do it'. That does not mean that with thought and practice it cannot be modified, adopted or massaged into an improved way of practice in complexity. As soon as we stop learning or believe we 'know what we are doing' the danger of simply processing people comes into play. Complexity is a challenge, people are a challenge and our work in return to work is a challenge. Complexity deserves the time it takes in planning and preparation for people management. Take the time to implement people management strategies and be prepared to change. —Natalie Bottroff
The inspirational journey continues
Previously, we brought you details of Robert (Ian) Alderson's incredible journey following an injury which resulted in the amputation of one of his legs. Ian went on to be announced Winner, Outstanding Personal Achievement in Return to Work at the SISA Awards 2017. True to form, Ian has not stopped there!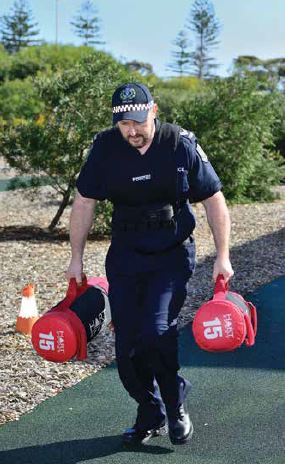 Seeing an opportunity to help others, Ian is now participating in the Limbs 4 Life Peer Support Volunteer Program. He uses his personal experience to provide assistance and support to new amputees and their families. Read Ian's story here.