On The Front Foot
by Natalie Bottroff and Carolyn Mounce
Testimonial
'On The Front Foot is a practical handbook that every individual working in personal injury management should read to gain insights and techniques for having rich and rewarding conversations with customers. Communication is the key principle in life. Good communication can gain a customer's trust, engagement and rapport. Achieving this is critical in the injury management space, as we work with and assist customers to facilitate their recovery, wellness, function, RTW, and this invariably involves some degree of behavioural change. This book provides tips on how to positively influence individuals. The art of communication is a key and critical skill for personal injury management individuals to continually develop as it is the cornerstone for establishing sound relationships with our customers which, in turn, can result in positive outcomes for all.'
June Khaw, Hannover Life Re
'On the Front Foot is an accessible and practically useful book for personal injury management practice that embodies the values, principles and processes supported by academic literature and taught in university level rehabilitation counselling courses. The clear structure and presentation of approaches to strengths-based and goal-focused practice provides effective translation of current knowledge into person-centred injury management strategies. Having taught and researched in personal injury management for 15 years, I welcome this resource for rehabilitation counselling students, new graduate practitioners and practitioners who have become 'stuck' in the system.'
Dr Christine Randall
'On the Front Foot achieves a rare, but much needed, feat: an evidence-informed guide that provides practical approaches to relationship engagement and other stepping stones to achieving effective return to work practice in a clear and easily understandable form.'
Associate Professor Alan Clayton
Six Simple Steps That Fast-Track Return To Work
Need simple, easy to follow steps to influence outcomes? Wish you knew the key to building effective relationships? Want success in gaining commitment through acknowledgement? These steps can be used today to help you build rapport, listen effectively, ask the right questions and more - and the results are immediate.
Your ability to get along with, and influence, others is the single most important skill in business and in life. In injury management, this is crucial in achieving successful return to work with your client.
You will discover:
key steps in building relationships fast
why becoming a great listener gives weight to what you say
the quality of great questions
a secret skill which builds confidence and boosts outcomes
how to never have to have an argument again
tactics used by leading marketers and how you can use them too.
Learn how to do this today and fast-track return to work – you will be amazed by the results that come from being on the front foot.
Available as an e-book on Amazon or in hard copy direct for just $19.95.
Contact us now to get your copy.

Professor Sir Mansel Aylward talks about On The Front Foot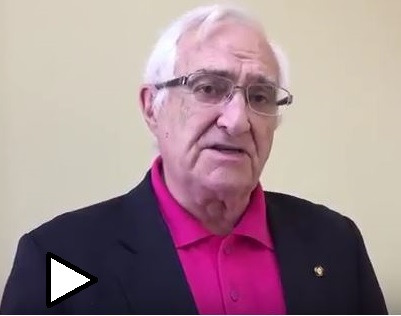 Director of the Centre for Psychosocial and Disability Research and Professor of Public Health Education in the School of Medicine at Cardiff University, Professor Aylward talks about On The Front Foot.

On The Front Foot Foreword
Professor Sir Mansel Aylward has kindly written the foreword for the book, a very humbling and pleasing contribution. Professor Aylward is Director of the Centre for Psychosocial Research, Occupational and Physician Health at Cardiff University School of Medicine, Wales. Here's an excerpt of the foreword:
In a crisp yet thorough and thoughtful way, the authors advance an empirical formula and
articulate six steps by means of which the personal injury manager can readily apply their skills,
expertise and judgement to exert influence using an empathetic approach which inspires and
motivates the injured person to achieve an early return to the workplace.
–Professor Sir Mansel Aylward
Here's to your success!